Botox®, Dysport® & 

Jeuveau®
A combination of factors can cause facial lines. It's not just about the cellular changes that may occur, or reduction of collagen, or damage caused by free radicals from the sun and the environment. Repeated muscle contractions from frowning, squinting, or raising eyebrows cause skin to furrow and fold, gradually resulting in the formation of facial lines. Botox®, Dysport® & Jeuveau® are prescription injections proven to help smooth the appearance of moderate to severe facial lines without changing the look or movement of the rest of the face. Untreated muscles still work normally, so you can continue to express feeling naturally. It's the lines that are minimized, not your expressions.
Botox®, Dysport® & Jeuveau® injections have become one of the most commonly performed cosmetic procedures, and its popularity is growing more and more each year. Both are by prescription and should only be injected by a trained, certified physician or registered nurse who has an intimate knowledge and understanding of the muscular anatomy of the face, as well as the aesthetic perspective of proper placement.
People with frown lines, forehead lines, neck muscle "bands", crow's feet, and smile lines around their eyes, who wish to appear more relaxed, calmer and less tired are good candidates for the injection of Botox®, Dysport® & Jeuveau®.
Botox®, Dysport® & Jeuveau® work by paralyzing muscles of the face that furrow brows and create fine lines and creases on the skin. A treatment is administered in a series of small injections, can reduce the appearance of these lines, and help prevent others from forming.
Botox®, Dysport® & Jeuveau® offer results with no downtime, no scarring, and a short treatment time. There is minimal downtime after your treatment, which means you can get back to your day faster. Because a Botox®, Dysport® or Jeuveau® treatment lasts three to six months, any patient unhappy with the results can simply discontinue injections.
Facial Fillers
Wrinkle fillers are injectable gels used to correct age related volume loss and to reduce the appearance of fine lines and wrinkles. The injection of fillers is a time-tested treatment method that can be used alone or in conjunction with other facial plastic surgery procedures to achieve a smoother and more youthful appearance. There are many fillers available now to suit each individual's needs and goals.
Juvederm™

 is the newest FDA-approved dermal filler made from non-animal derived hyaluronic acid. It can be used to treat age related volume loss and also to treat moderate to severe facial wrinkles and folds. Because it is a smooth consistency gel, it is an ideal filler for fine lip lines as well as lip volumizing and contouring.

Restylane®

 is a cosmetic dermal filler made of non-animal based hyaluronic acid. It can be used to add volume and fullness to the skin to treat moderate to severe facial wrinkles and folds. Restylane® is the first FDA-approved filler that can be used in the hands, as well as the face.

Radiesse®

is a wrinkle filler used to plump the skin.

Immediately, this filler works to add volume under the skin and over time, the benefits of

Radiesse®

continue by stimulating your body's own natural collagen. The natural results have been shown to last a year or more, making the treatment results both immediate and long lasting.

Sculptra™

 is a synthetic injectable made of poly-L lactic acid. Poly-L lactic acid is biocompatible, biodegradable, and has been used for many years. Sculptra™ is injected primarily into areas of fat loss. It will provide a gradual increase in skin thickness. Visible results appear within the first few treatment sessions. Patients with severe facial fat loss may require multiple treatments.

Kybella®

 is a first-of-its-kind injectable treatment used to destroy fat cells under the skin. Kybella® is a prescription medicine used in adults to improve the appearance and profile of moderate to severe fat below the chin (submental fat), also called "double chin."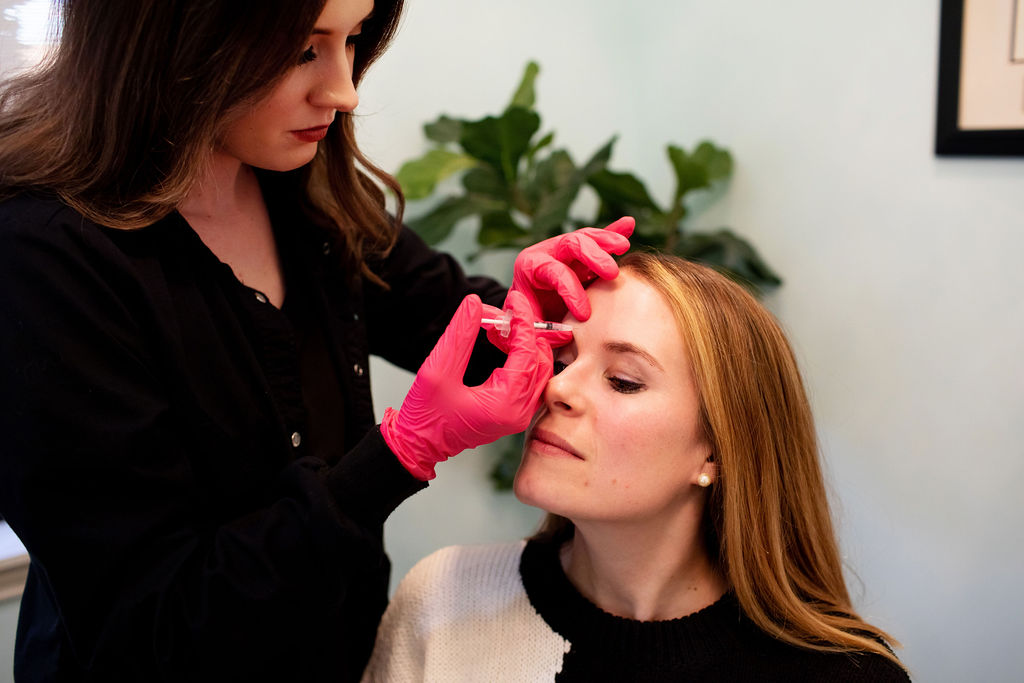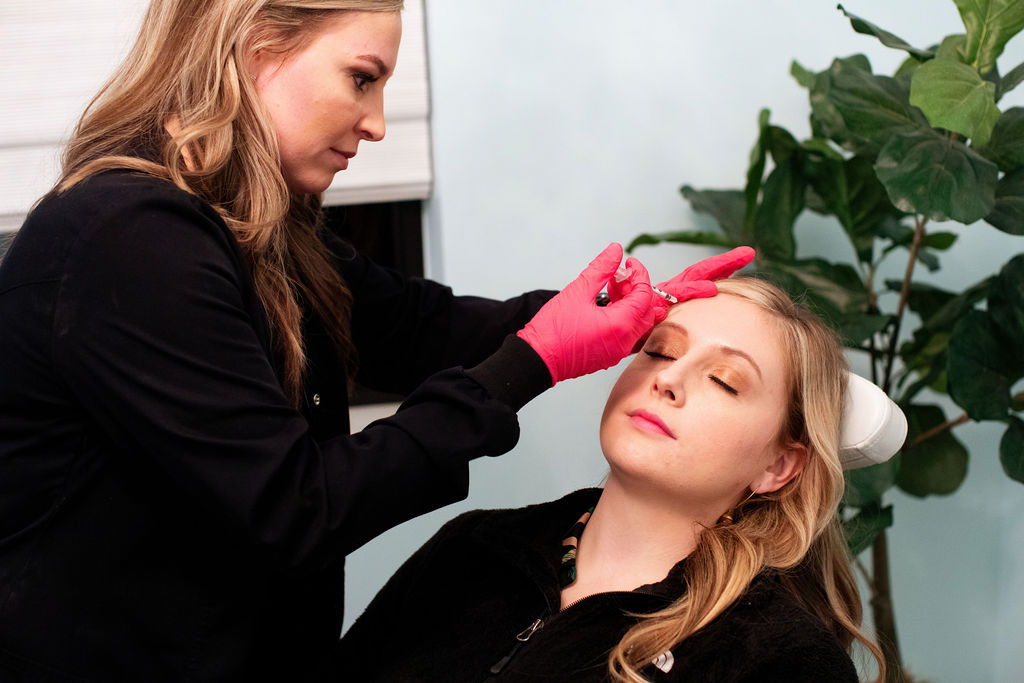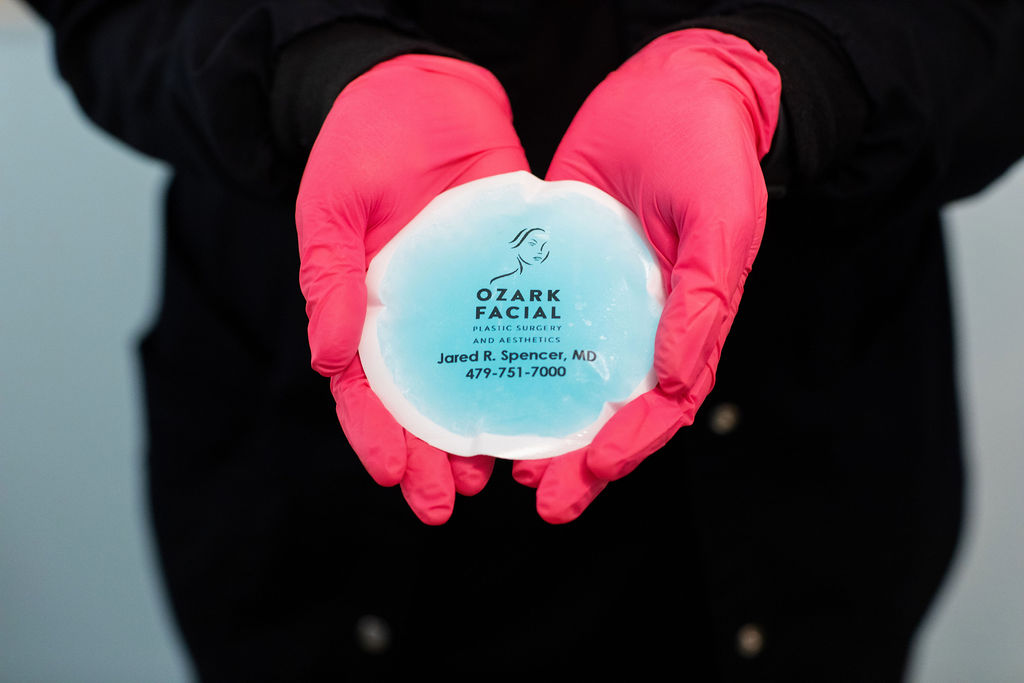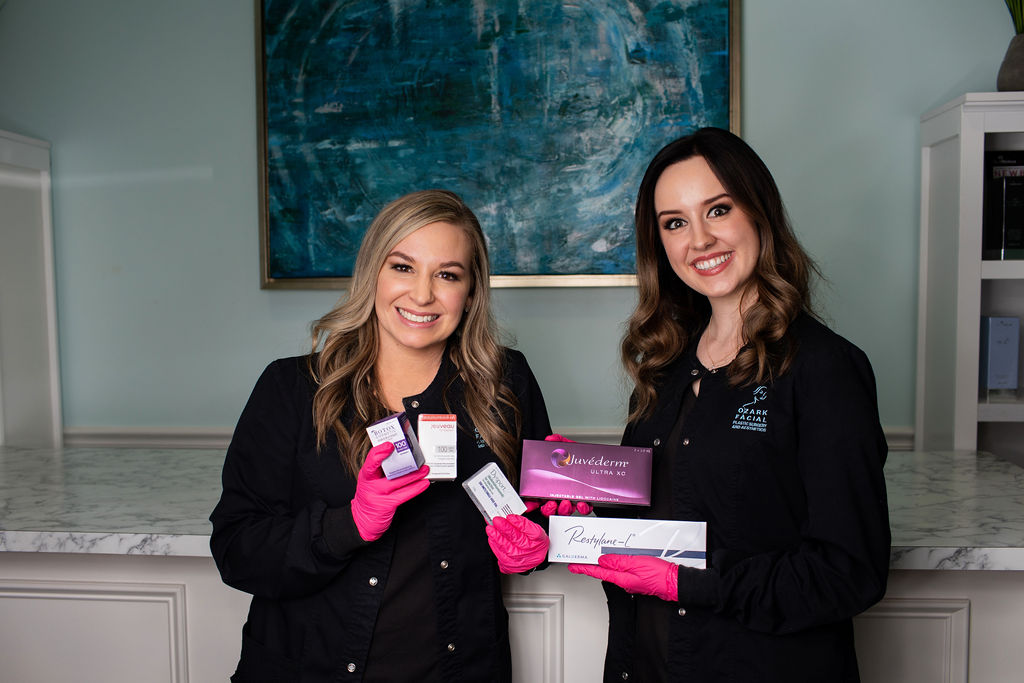 We offer many procedures under local anesthesia that would historically be performed under general anesthesia, saving many of the risks, costs, side effects of general anesthesia (such as nausea), and recovery from general anesthesia.
We have created a center for privacy, rejuvenation, serenity and renewal for patients. Our center provides the highest level of care available any where in the field of plastic surgery and aesthetics while maintaining the upmost regard for patient safety, comfort, and privacy—all the while adding a touch of elegance and refinement to the experience.
Dr. Spencer provides both surgical and non-surgical or non-invasive cosmetic surgery and plastic surgery procedures. If you are searching for the leading plastic surgeon and aesthetic providers in the Northwest Arkansas region, easily accessed from Bella Vista, Bentonville, Rogers, Springdale, Fayetteville, Fort Smith, Harrison, Joplin, Southern Missouri, Eastern Oklahoma and everywhere in between, contact our patient coordinator at 479-751-7000, and make an appointment today!
READY TO LEARN MORE?
SCHEDULE A CONSULTATION TODAY!
Call 479-751-7000 or email us
at [email protected].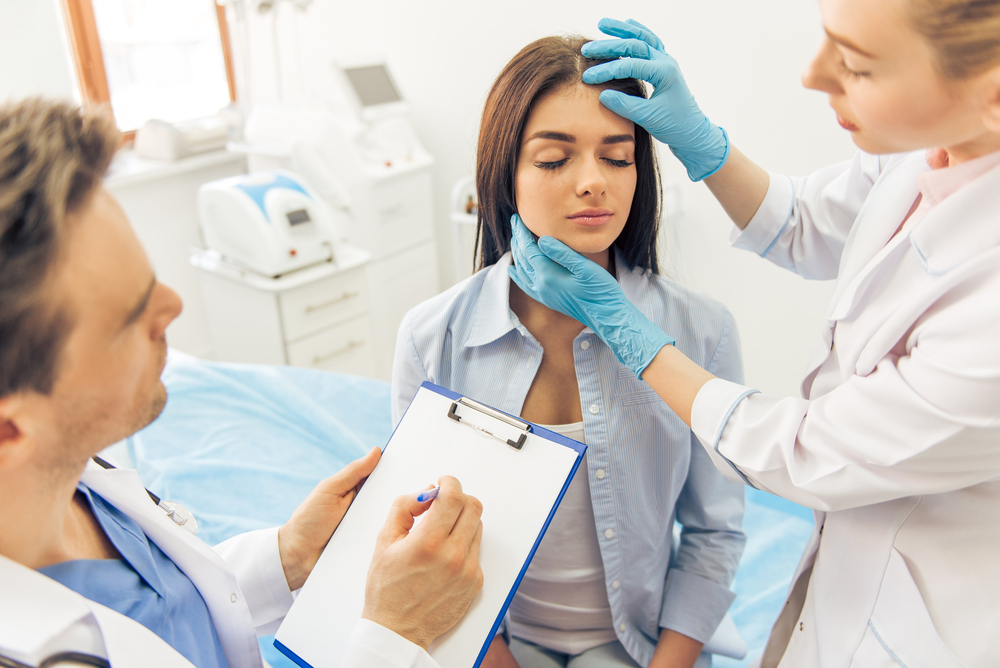 READY TO LEARN MORE?
SCHEDULE a CONSULTATION TODAY!
Call 479-751-7000 or email us
at [email protected].
Springdale
6823 Isaac's Orchard Rd
Springdale, AR 72762
479-751-7000
Call us for your appointment today!
Clinic Hours
Monday-Friday: 8am – 5pm
Closed Saturday & Sunday